WE LOVE HAPPY CUSTOMERS...
 
This is why, we work hard to make sure our customers only experience the best.

Thank you to those who have chosen to work with us over the years.

 
"We were so fortunate to have Shawn Blas as our Realtor. At the time we purchased our home, we were in the midst of planning our wedding, working full-time jobs and raising a rambunctious toddler. Needless to say, it was a very busy time in our lives. Shawn really went beyond our expectations to make our first home-buying experience a stress free one. Shawn worked around our schedules and went out of his way to meet with us at our convenience. In no time, Shawn found us the perfect home which married all our desires. Shawn was there with us all throughout the process and continued to assist us even after we had received the keys to our home. Shawn stayed and made the effort to ensure we were comfortable by connecting us with other professionals in the fields of home security, landscaping, water filtration and much more. We have referred many family members to Shawn and he has delivered consistent results every time. Shawn's more than a Realtor to us… he's become family."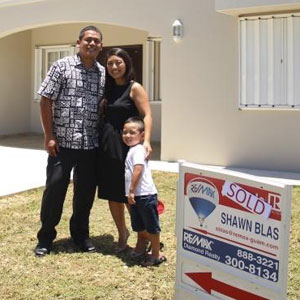 Ben, Christina and Caleb Judicpa
"After meeting Shawn through work, I knew he was who I wanted to help me when it was time for me to move in to a new apartment. He was quick to assist me and made my schedule fit his to take a look at some places. He made sure that the apartments he was showing me were within my budget and in the area I wanted. After a couple showings, he knew what I was looking for. He made the process smooth and easy for me. I didn't have to worry about the details - he took care of everything for me. I've been in my apartment for over a year now and I still love it! I've also recommended his services to a few friends and family and they've loved him too! Shawn's work is quality. In my opinion, no one can top him. I'd recommend him to anyone who's looking to rent or buy, you won't be disappointed!"
Elisha S. Blas and Patricia Tenorio
"In 2008 Shawn sold us our first home (condo), it was a quick and painless process, and it was a great experience especially it being our first house purchase. Shawn was very easy to get ahold of, and he seemed to have all the answers every time we had any concern. When we wanted to sell our condo in 2016 and relocate, again Shawn made it a very easy process for us. We would recommend him to any of our friends and family that need assistant not only in buying a house but renting as well. Thank You so much again Shawn!"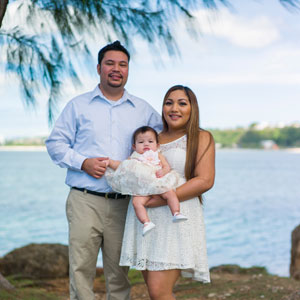 James, Joyce and Allyson Berry
"If you are looking for a real estate agent Shawn Blas from REMAX Pacific Alliance Realty is the man for you. He sold my house in a week and left us zero efforts and worry free transaction. He is extremely professional, personable, and detailed oriented. His sales results speak for himself. You won't be disappointed. We made the absolute right choice in selecting him to sell our home! His personal attention, professionalism, and communication of what buyers expect in our price range were keys in getting our home sold quickly. This has been the best real estate experience we have ever had!"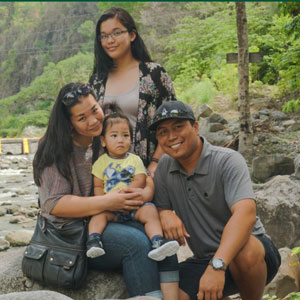 James, Maryann, Kiara, Damian Davis
"My Wife and I are very blessed to have Shawn Blas represent us as Property Owners. As a service member stationed in San Diego, we found it rather difficult to rent out our property. Supervising a rental property from a distance is not without its challenges, and this is where Shawn stepped in. He made the administrative/physical process easy and gave us peace of mind by handing all matters on his own through his years of experience. He thoroughly screened prospective tenants, set strict lease terms, maintained regular communication, conducted inspections of our property on request, and had a handle on maintenance during emergencies. Shawn is a true professional and a genuinely nice guy. You'd be hard pressed to find a better Realtor! We would highly recommend him to anyone for all real estate needs. Thanks Shawn for being such a pleasure to work with."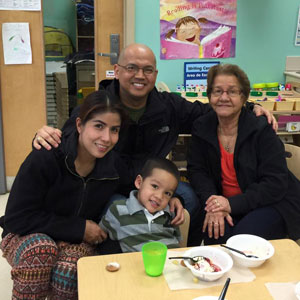 David and Michelle Blas
"Val and I have made the absolute right choice in selecting Shawn Blas with RE/MAX Pacific Alliance Realty to find us a home in such short notice! His personal attention, professionalism, and communication of what we expected in our price range were keys in getting into a home quickly. This has been the best experience we have ever had!"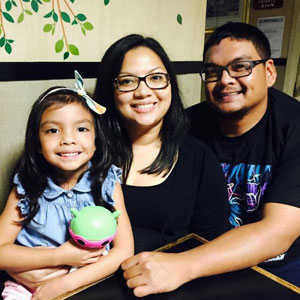 Valerie Blas and Justin Muna
"I've been in the home rental business since 2007 and have worked with a number of realtors to find tenants. With each passing tenant, I would seek out a different realtor, frankly because the realtors I've worked with were usually difficult to get a hold of. During my search for a different realtor, I came across Shawn Blas. Shawn was both friendly and professional, and he seemed genuinely appreciative of my business. He has been quick to find me tenants and quick to help me with anything dealing with my rental business, such as dealing with tenants, finding contractors and getting landlord advice. I've been working with Shawn for the past six years, and I see no reason to switch realtors anymore."
Luis D.